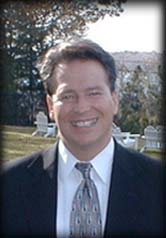 John L Henderson has been an attorney and Deputy Public Defender with the Los Angeles Public Defender's Office for the last 17 years.  His post-secondary education began at Vanguard University where he received a B.A. in Business Administration with a minor in Education. Later, John earned a Masters in Business Administration from National University. Finally, John received his Juris Doctor from Southwestern University School of Law.
Throughout his life, John has been very active in his community.  He was on the committee that founded the City of La Quinta, and was elected to the first city council, while also serving as the new city's Mayor Pro-Tem.  He was the Vice Chairman of the La Quinta Redevelopment Agency,  Chief Financial Officer of the La Quinta Arts Foundation, Chief Financial Officer of the Coachella Valley Humanitarian Awards, as well as serving on the boards of many other non profit organizations over the years.
John's involvement in education goes back to his first college days.  While earning his B.A. Degree, he was President of Student California Teacher's Association, as well as a State Officer in Student California Teacher's Association.  Subsequently, He founded, and was Chairman of, the Desert Sands School Task Force Committee. His group eventually found property and spearheaded the building of both an elementary school and junior high school for the children of La Quinta.  Prior to Law school, John was an instructor in ESL, developed and taught courses in Office Technology, and was the Assistant Campus Administrator, at ORT Technical Institute.