I would like to welcome all new and returning Ararat Charter School families!
I am delighted that you are perusing our school's website to learn more about our wonderful teachers, staff, students, and programs. ACS is a dynamic and engaging learning community where students are challenged and inspired to develop as learners, leaders, and citizens of their school and community. With complete stakeholder involvement, Ararat Charter School has grown into a thriving school community since opening its doors almost 10 years ago.
ACS believes that each child can be academically successful, and that every student is unique. Our self-contained TK/K-5 classrooms are led by teachers with the skills and knowledge of a variety of teaching techniques and methods. All students receive integrated language arts, math, science, and social studies instruction daily from their classroom teacher as well as Physical Education and Visual Art with embedded supports, as needed. All students also participate in weekly specialist-led classes in Music, Computer Science, Armenian and Spanish language, and culture.
Ararat Charter School embraces diversity, distinct thought, and highlights race and culture in literature to build understanding, compassion, and a healthy world view.  We encourage our students to think outside the box and see differences as strengths rather than weaknesses. Our teachers use a culturally centered instructional approach to help facilitate cultural pride among our students.
Take your time and explore our website some more, I am certain you will like what you see!
I look forward to reacquainting myself with the ACS community and encourage you to contact our teachers and staff with any questions or concerns that you may have.  We are here to support your children and are diligently planning for the start of a successful year, regardless of method.
Thank you for supporting Ararat Charter School, your school of choice.
In unity,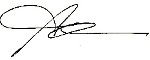 Dr. Aida Tatiossian
Principal