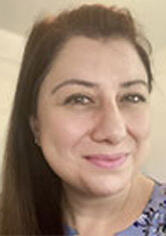 Nayri Horvat is the Chief Operating Officer for Kelsey National Corporation (KNC). With close to 20 years of experience managing third party administrators across the country, Nayri directs the financial and key operational aspects of the company's business, including technology development, project management, and website operations.
Nayri has been with KNC since 2002 and has served as COO since April of 2015. During her tenure at KNC, she and her team have successfully implemented projects for several Fortune 500 partners. She earned her Bachelor of Arts degree in Psychology from University of California, Los Angeles.
Nayri serves as an advisor to AssociationHealthPlans.com and a leader in her neighborhood community watch. She is an involved parent of two students at Ararat Charter School and recently joined the Board.