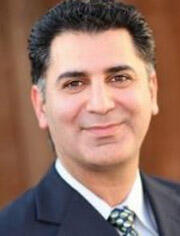 Founder and owner of boutique Car Leasing/dealership NVS Auto, Vache Shirvanian started his banking career at age 17 while attending CSUN. He earned his Bachelors of Science in Engineering with Emphasis on Industrial Management. Vache continued to climb the corporate ladder, and by 2001, he was a Regional Operations Manager (ROM) for Cal Fed, running the operations of 27 branches and 2.1B in assets. He continued his education by attending the Consumer Bankers Association Masters in Banking program in UVA.
Mr. Shirvanian has always been proactive in community related issues, as well as growing regional influence of the communities he served. He served as the ambassador representing the region in CRA activities ranging from United Way to Habitat for Humanity, empowering management teams to focus their branches on giving back to LMI (low to moderate income) groups.
Upon leaving the corporate world in 2011, he decided to bring his decades' worth of knowledge and experience to the car business, a passion he has always had since college. He has served on the boards of CSUN Armenian Student Association, HMFAHS Alumni Association, and 168 Film Project, and looks forward to bringing his expertise in the world of finance and leadership to the board of Ararat Charter School. He is humbled to be on the board of Ararat Charter School, knowing his revered principal, Mr. Injejikian's dream led to its founding.